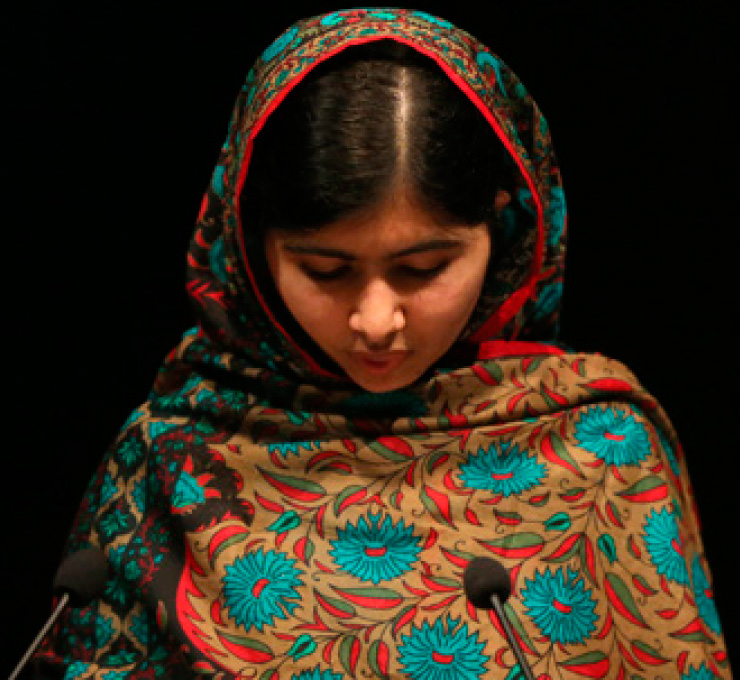 IT STARTS WITH
A YOUNG WOMAN
AND A MICROPHONE
Malala's acceptance speech in Oslo lays out the agenda for the Century of Lasts.
Malala hands the microphone – in the broadest sense of the word – to the rest of us.
So women can speak up for themselves.
So men can speak up for women.
So all of us can speak up for each other.